Hello all!

I have what I think is a MS2250 TA. REV E

It has some burnt resistors and only passes very low audio.

R169, R128, R228, R225 are burnt. They look like 1/4w from the power rails into the differential amp section ( very rough guess)

Wondering what may have caused that? History? I could just replace them, but sure seems like they may have failed for a reason.

So far nothing else seems bad. checked a few of the transistors for shorts, caps do not seem to be leaking etc...
Attachments: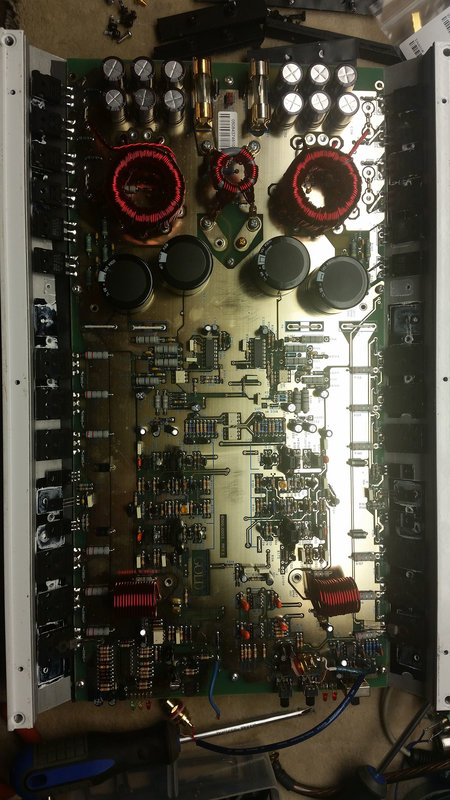 PGmsamp copy1.jpg [ 905.84 KiB | Viewed 1055 times ]