This one turned out to be quite easy. I had a pair of these I bought from a member here several years ago, both powered on but had no audio. I spent quite a long time troubleshooting the first one. It was my first class d amp that I have worked on. Well, once I finally tracked down the failure, it was a simple repair. I tackled the second one today and took a few pictures to share in case someone else runs these...
It turns out that the vertical cards that control gain/xover and sub phase are not very mechanically sound and they crack their solder connections over time. I took a few usb microscope shots to show what they look like when broken. The amps output low pass filter gets very hot in these amps too. The whole thing is a pretty much cookie cutter asian amp design. Nothing is built exceptionally well. The main board only has nylon standoffs to keep it off the sink-- the only thing that holds it is is the end caps and the semiconductor clamps. The whole thing is very susceptible to vibration and that in't a great recipe for a car audio amp
Anyhow, I might upgrade the output filters later and try to cool them a bit, but I may just flip these things and be done with them. IDK.
BTW, another symptom of this failure is that the amp has no output with the normal "rca in", but if the switch is set to slave and you use the other slave input the amp outputs sound but with no gain or crossover control. If you have one of these and think this is your problem, do yourself a favore and completely desolder the vertical board connections, clean and resolder. I tried to just resolder these at first and it was still a no go. I completely pulled them and resoldered them and it works perfect now.
Here are the pics: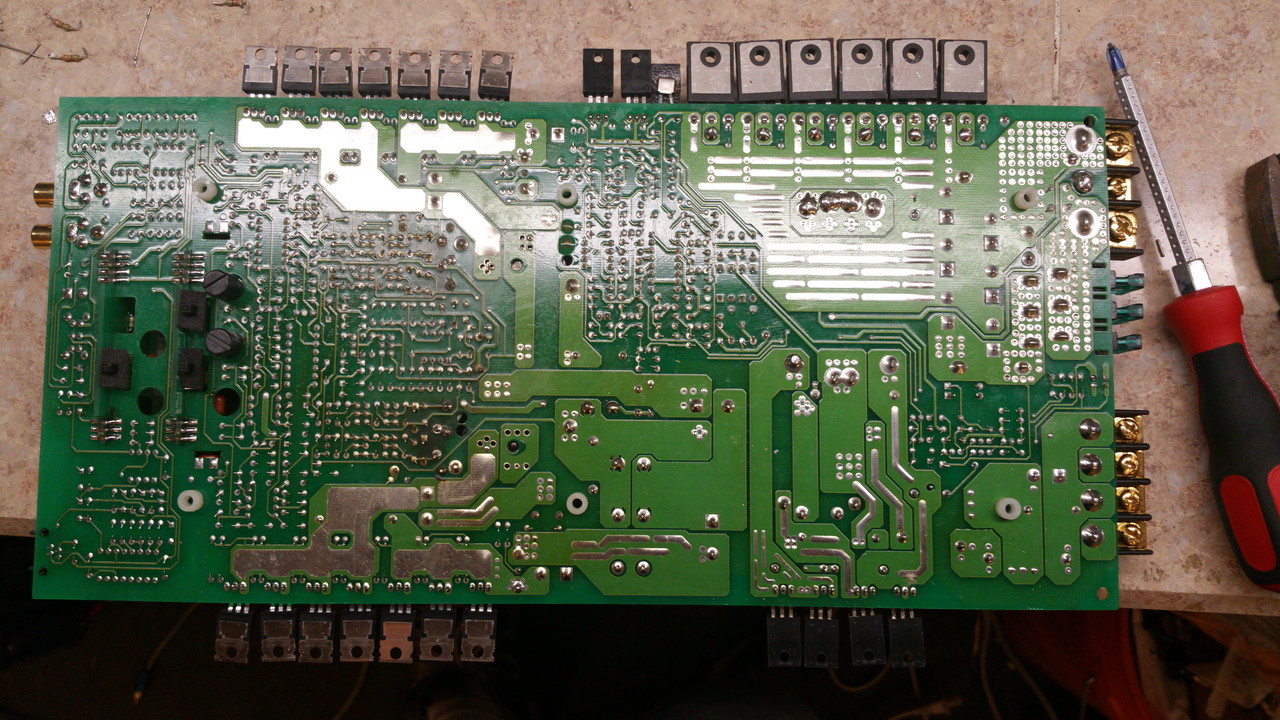 These are the vertical cards: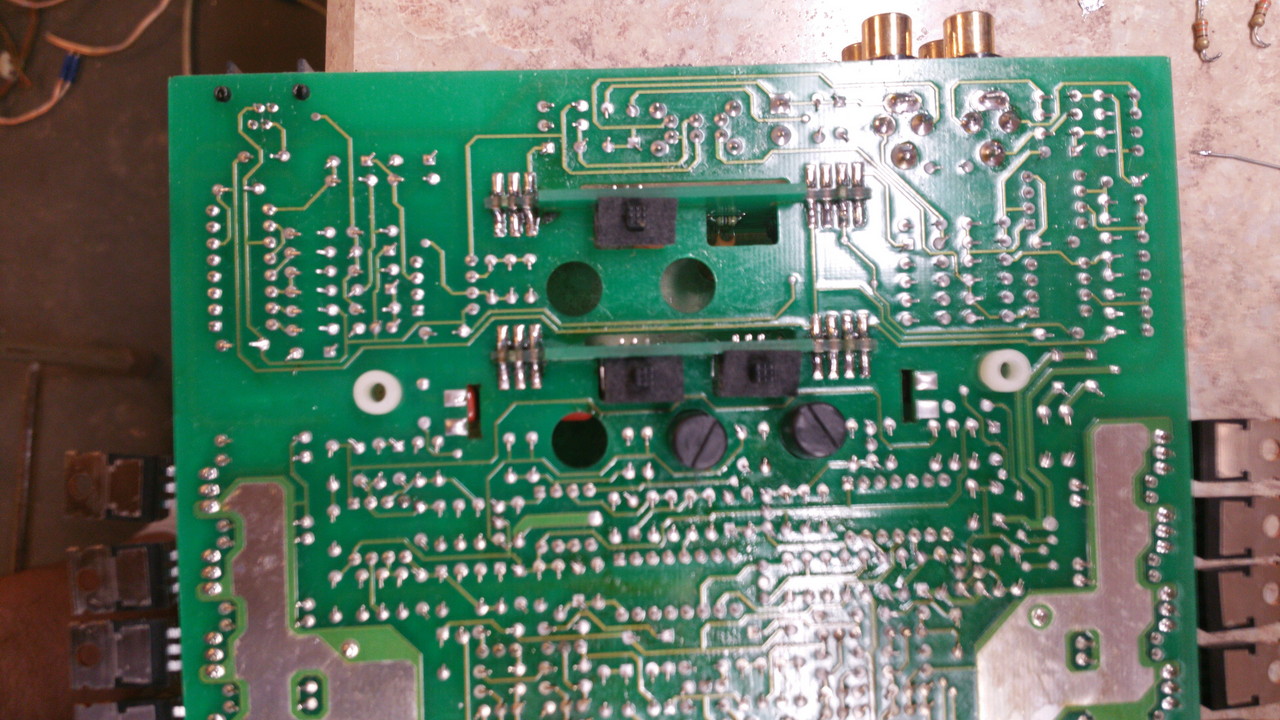 Picture of the hot spots: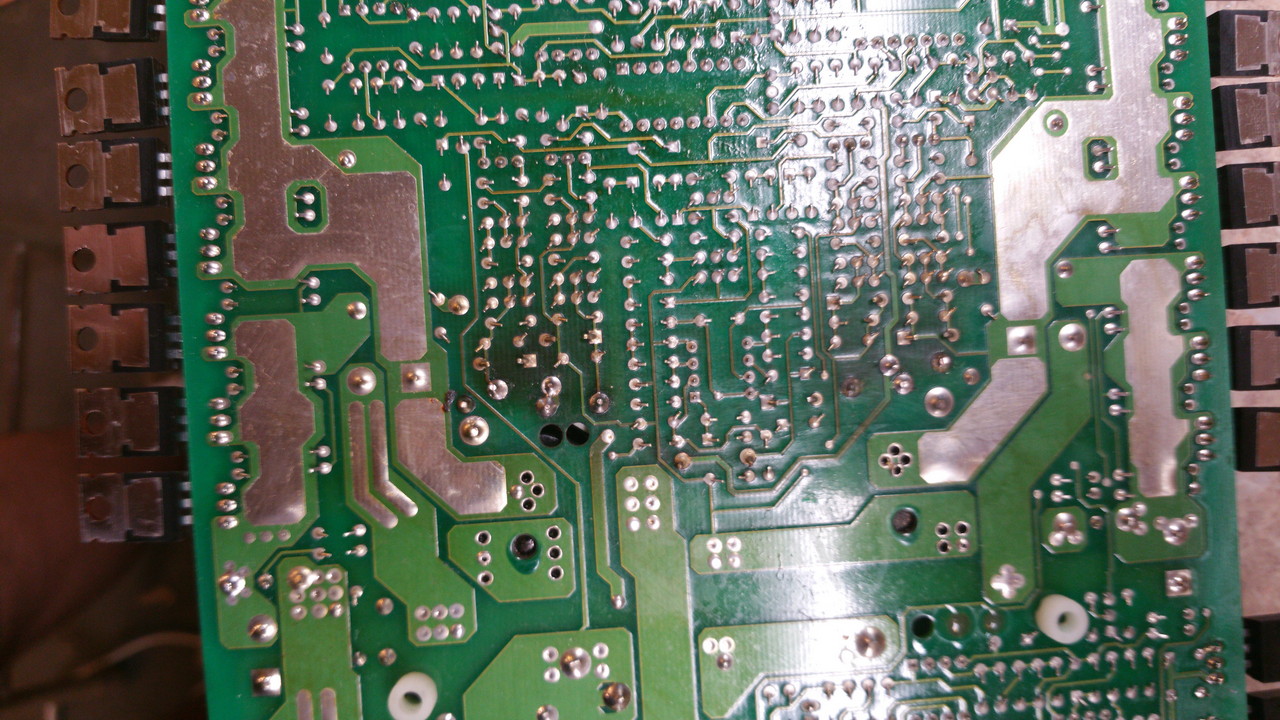 Cracked solder joints under magnification. There were a lot more than these, but I only shot a few pics: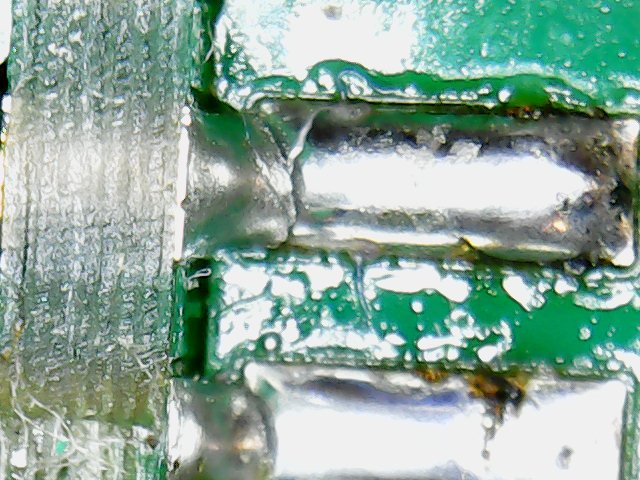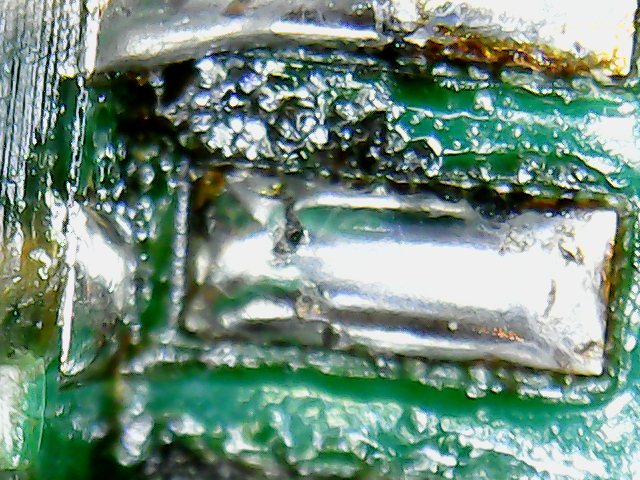 Fixed solder joints: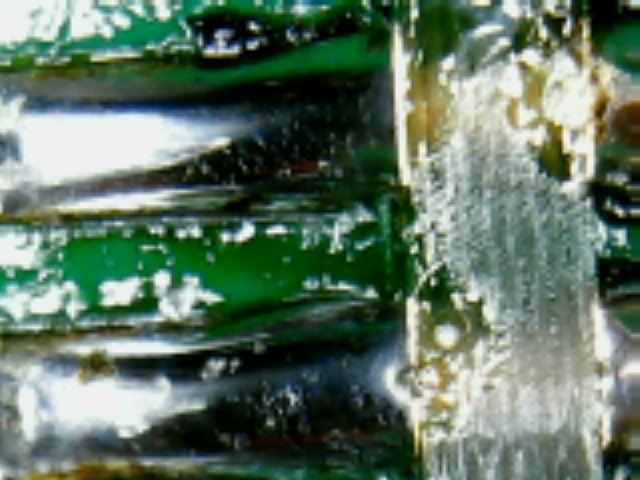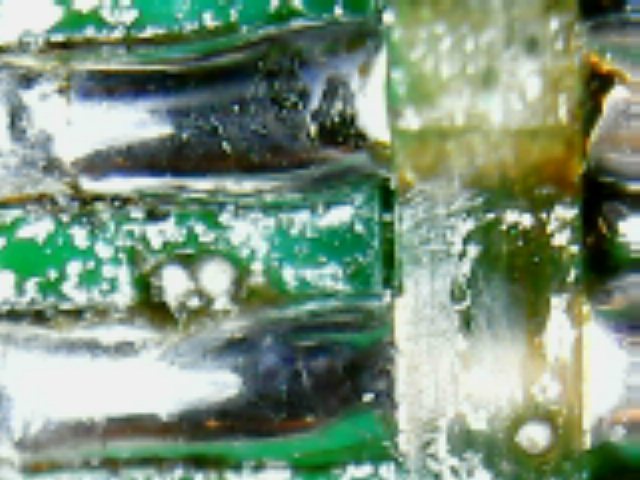 Later,
Jason