I don't know if there is any interest here on this but I thought I would share...
I bought this Orion HCCA-D1200 on ebay several years ago. I don't remember why exactly, but I think it was cheap and I was bored. I didn't realize it was Class D and after I saw it didn't produce audio I shelved it for a rainy day. Well, after I struck out on the Tantrum 1200.1 I pulled this out of the pile and gave it some time. It powered up, not in protection, but the esp light was flashing. Fast forward a bit and I learn that this is another DEI amp and the esp is the programmable interface to set certain options and setup a antitheft lockout...
I found there are a lot of instances of the PIC that runs all this garbage failing and causing random issues.
A day later I have the PIC removed and the amplifier now powers up and runs, however, there is no gain control now. It looks like the stock gain pot only fed the PIC a 0-5V signal and then the PIC controlled a digital potentiometer via serial data. So, I am still working on it, but I have cut the old traces to the gain pot and I'm working on wiring jumpers to the digi-pot, then I will replace the stock gain pot with a 50k unit so that you can have good old fashioned analog gain control back on the panel of the amp. I have it rigged up temporarily right now and it seems to be working. I think the only thing I am giving up is the antitheft and things like the programmable lighting (the amp logo lighting), and the remote gain control. I am unsure as of yet if I can straight up remove the digi-pot chip. It will sure simplify things if I can.
This thing is a perfect example of something that is over-engineered to the point of stupidity. I cant see a single reason for the micro and all this complication...
Here are a couple of pics, more to come once I make this permanent...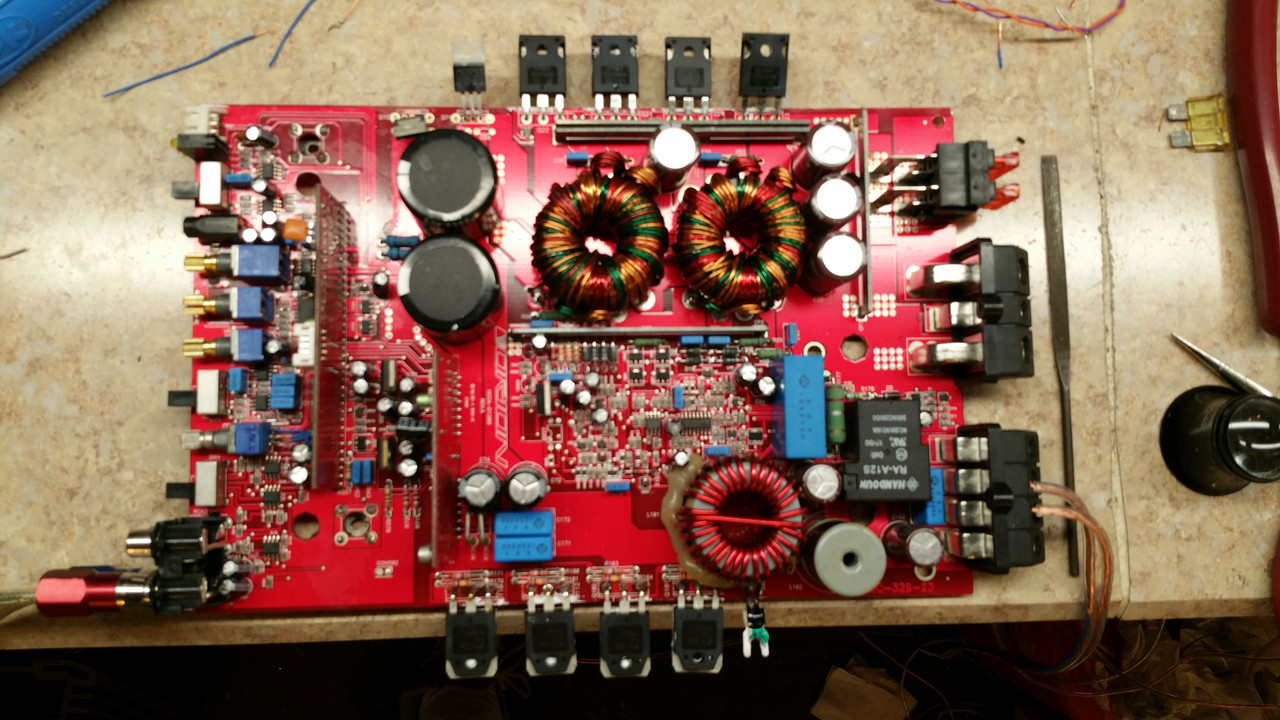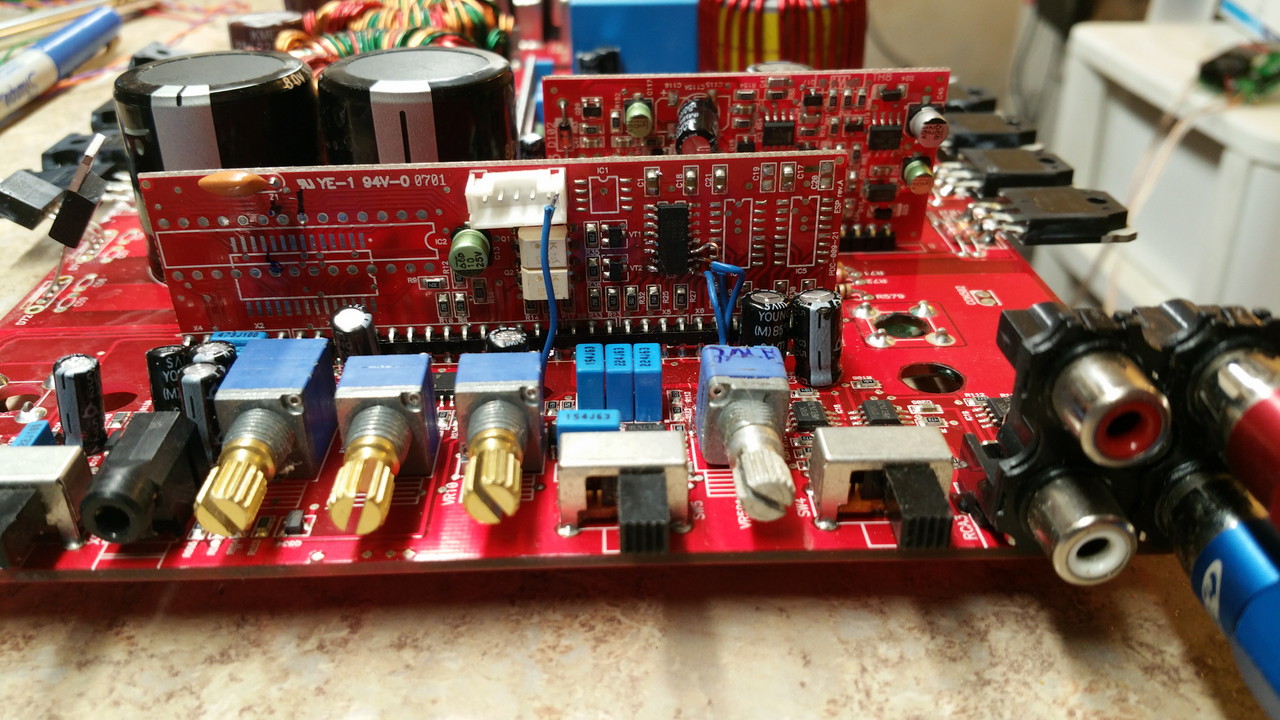 Most of this daughter board was already unpopulated. On the left is where the PIC was, it looks like it will fit either the SMD or DIP variation of the PIC. Mine had the SMD one. On the right is the digi-pot, I don't know what the other two unpopulated IC locations are for. Perhaps the daughter board is intended for multi channel amps as well and they are locations for more digital potentiometers.
Later,
Jason