Here is my first attempt at a "how to", feel free to move it if it is worthy. Don't hold me responsible if you jack up your speakers even worse...
Anyhow, a little background, I got this set of XS 8's from Bogart on the phorum. They were known to be good when he shipped them, and were virtually new. They came well packed, but evidently our friendly neighborhood postal service still managed to beat them around enough to fuck them up.
So, both drivers are bound up. Knowing that they were in working order, I decided to take a stab at repairing them. Chris offered to buy me new ones, or have them reconed, but this wasn't his fault, and the speakers were part of a trade that was already way over the top... At one point in time I bought a JL12W6 on ebay that was tested good and arrived the same way, froze up. I figured out by destroying that one that the magnet epoxy/glue had broke free and the magnets slid binding the coil.
Rather than destroy these, I thought I would carefully pop the dust caps and see if I could tell what was going on. I didn't hold much hope that I would be able to salvage the dust caps, but 30 seconds with the heat gun and they popped right off.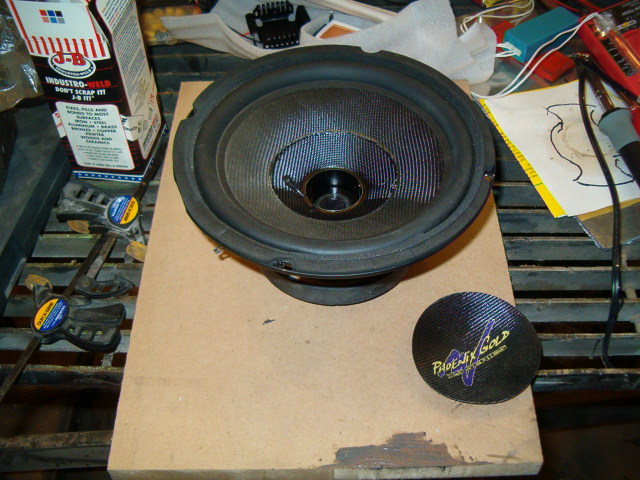 Interestingly, PG screened the caps on both sides, cool, they are reversible, lol...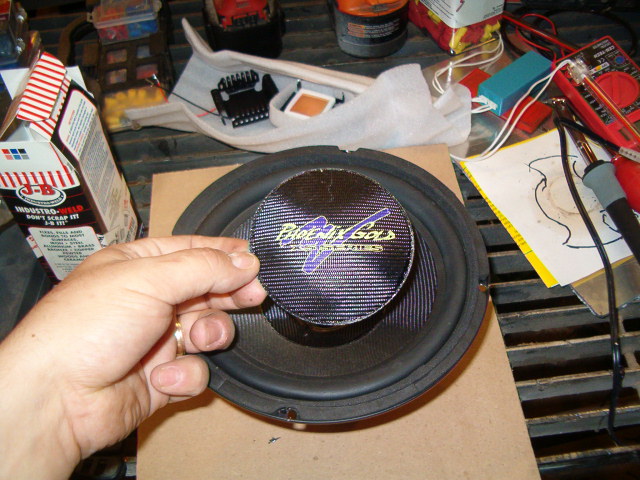 Next couple shots are of the VC and pole piece, you may not be able to see the contact point, as my camera sucks. I found on both of these that the pole piece was floating and had moved and bound the coil. My assumption is that the glue has just gotten old and failed.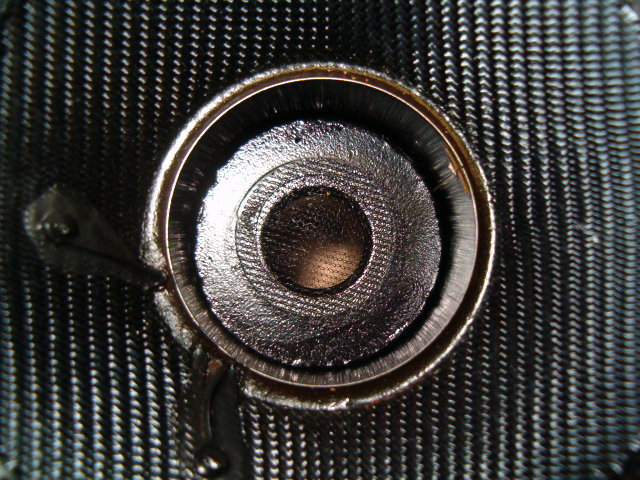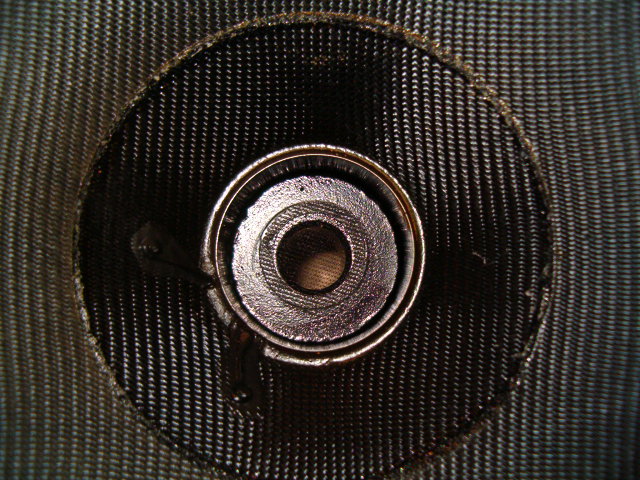 Anyhow, this probably inst the best way to fix it, the best way would be to have a proper jig, and a magnetizer/demagnetizer to reset the speaker up perfectly and reglue the PP, but that shit costs over $10K used, so this will have to do. What we do is look at the coil to find the bind, then take a block of wood and light taps with a hammer get it centered as well as possible. You are going to be tapping on the back plate of the speaker, the metal piece that caps the back side of the magnet, this piece has the center pole attached to it and is called the pole piece. Here are the results of my careful persuasion.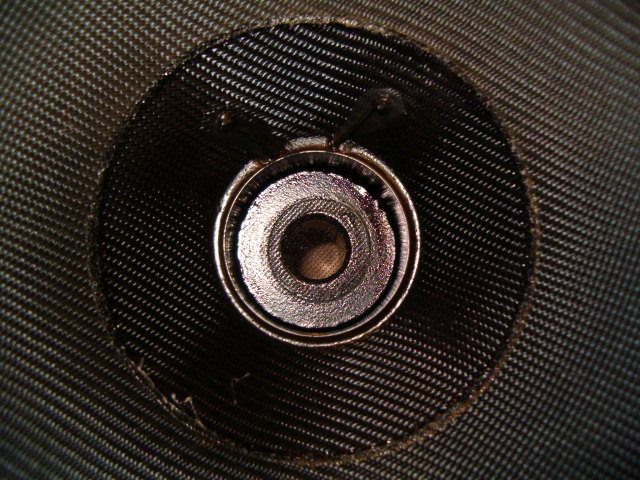 Not perfect, but the VC is now free and does not rub. Be careful not to get any crap in the gap, I also took a moment to blow the gap out with compressed air.
Next, reinstall the dust cap, I put it in place, and hit it with the hot air gun again for 30 seconds, pressed it down around the edge and let it cool. Presto, it is perfect: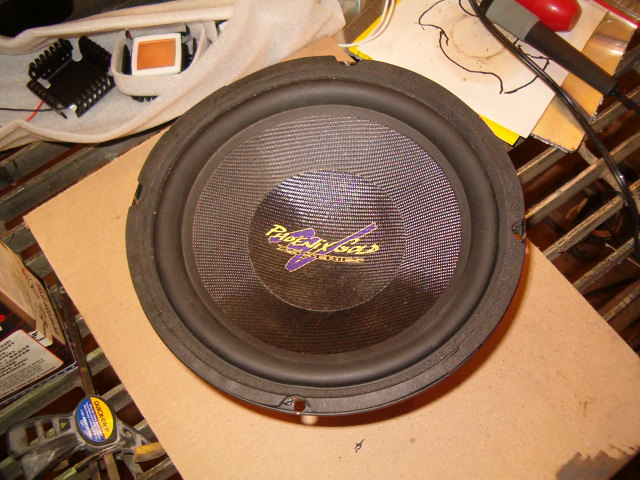 Next, carefully flip the speaker, being careful not to bump the PP and misalign it again. Face down on a table, be sure the cone is still moving free. Mix up some epoxy of your choice, preferably something with a long pot life and that is sandable when cured. I chose JB weld as I have a shit ton of it. Apply the epoxy to the pole piece and magnet, basically running a bead around the two. This should be sufficient to hold things in place, as the magnet holds the PP tight to itself. Let it cure 24 hours and sand it until it is as pretty as you can get it. It will never look perfect, but at least this side is normally buried in a panel/enclosure. Here are the results: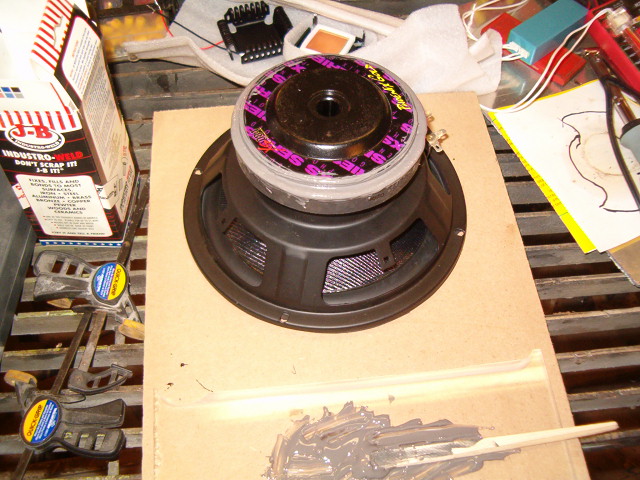 Good Luck,
Jason